Typically, sales managers find it easy to see the benefits of adopting a Customer Relationship Management (CRM) system. They appreciate that in CRM their sales data is going to be stored centrally and presented in an easy-to-follow format, allowing them to monitor sales processes, staff performance and, as a result, optimize selling.
But what about average rep in B2B sales?
More often than not it is them who are not all "happy-go-lucky" about CRM in the beginning.
Salespeople often see CRM as another tool, as more work and just another way for their bosses to keep track of their work.
It is also the extra time that is spent on entering data into the CRM application that adds to the irritation. Sales people think that this keeps them from their main task – selling.
But this blog is not about why sales teams don't often find the goodness in CRM – it is rather about how CRM actually improves the lives of salespeople, or more importantly, why salespeople need CRM!
And you know why?
A great sales tool underestimated
CRM software literally helps to boost sales.
Back in 2012, Tech News World published the below research, which revealed that more than half of all businesses (54%) expected to improve their sales with CRM.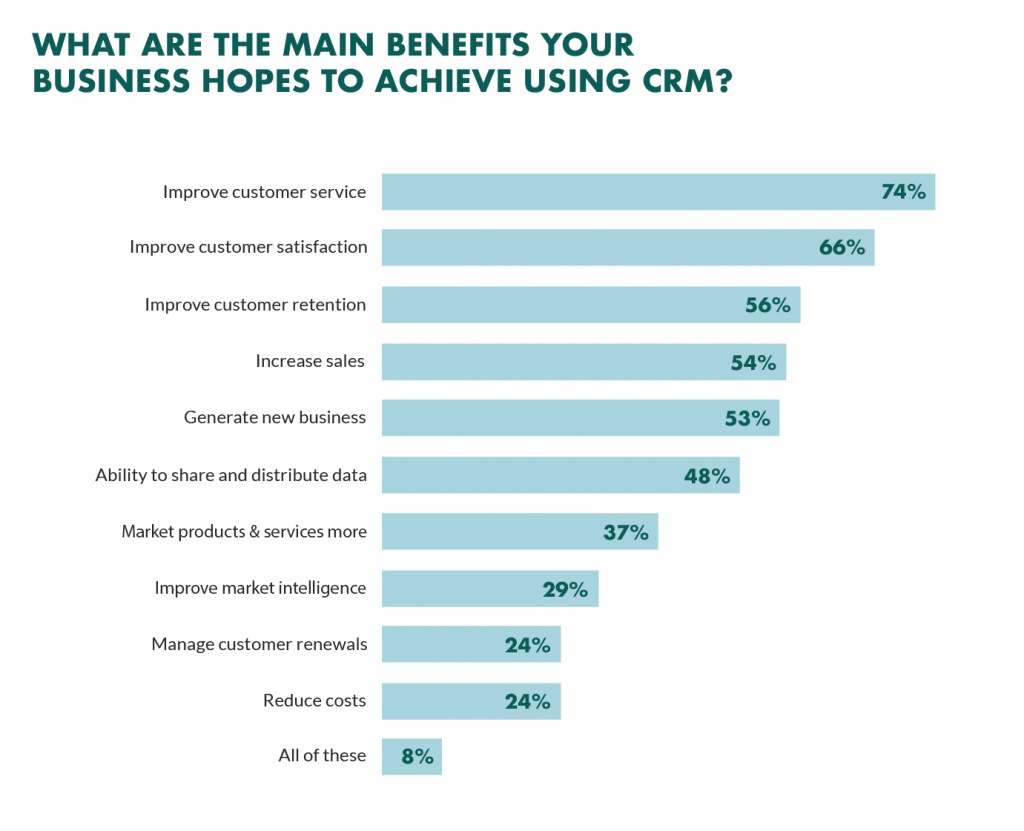 Contact us for a free consulting – or look at our Partner CRM Program ZOHO