Everyone Knows about AMAZON, but not everyone knows about the AWS Search engine behind AMAZON.
93% of online experiences start with a search.
But search doesn't always start with Google.
There are search engines everywhere… from travel websites to social networks… to e-commerce sites…
Heck, you probably have a search bar on your own site.
But there is a big search engine businesses are ignoring (when they shouldn't).
Amazon!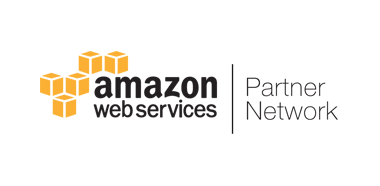 ​Here's how to do Amazon SEO.
As the world's largest e-commerce store, Amazon is a platform sellers can't afford to ignore. But on a website selling over 12 million items, how do you help your products stand out from the crowd with Amazon SEO?
It's easier than it sounds.
Why? Because Amazon isn't just an e-commerce platform. It's a search engine with its very own algorithm, A9.
A Short Introduction to Amazon SEO
Just like other search engines, you can use SEO techniques to boost product rankings. You use certain phrases to boost your discoverability in organic searches, which can increase sales with Amazon.
Here are other ways Amazon acts like a search engine: customers type queries into the search box and the Amazon algorithm presents what it thinks are the most relevant results.
If the results are good, customers won't go past the first page. Why? Because they've found what they're looking for.
Remember, the whole point of Amazon is to sell things.
Amazon wants to match customers and sellers. They want customers to be happy with the search results so they'll become repeat customers.
While there's no guarantee you'll secure a first-page spot on Amazon, who wants to be on page 20? You'll never reach your target audience that way.
Let's look at using keywords for proper optimization of your product pages.
How Do Amazon SEO Keywords Work?
Amazon keywords are the search terms (i.e., words and phrases) that people type into the Amazon search bar.
If you don't include the right keywords:
Your target audience won't find your listing
Your conversion rate falls flat
Your discoverability drops
Here's an example:
Someone searches for a "frying pan." "Frying pan" is the Amazon keyword. If you're selling frying pans, but you call them an egg pan, you'll miss the target audience.
We can take this a step further. "Frying pan" is a good keyword, but it's may not be enough to hit a first-page ranking. Why?
It's really broad.
Chances are, customers want more than just a frying pan. Maybe they want one with a lid, or a non-stick pan or a cast-iron frying pan.
Luckily, Amazon's algorithm understands this. Whenever you type a key phrase into the search bar, other suggestions pop up. Amazon bases its suggestions on other customer search terms, just like Google Autocomplete.